From the Shelf
A Victorian Sleuth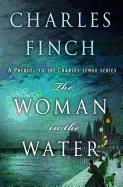 Mystery fans love to discover a good author with a slew of books. I recently discovered Charles Finch with The Vanishing Man (Minotaur, $26.99), his 12th book about Charles Lenox and second prequel in the series. Then I read the first book, A Beautiful Blue Death (Minotaur, $9.99), then four more in no order--whatever I could immediately find. (Shelf Awareness has reviewed three: The Woman in the Water, Home by Nightfall and The Laws of Murder, all published by Minotaur, $17.99 each)--which makes me doubly embarrassed to have overlooked them.)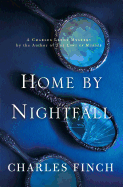 The mysteries are a delight. The plots are clever, matched by the prose, the characters and the settings. In Victorian London, Charles Lenox, a gentleman detective, pursues his calling in the face of peer derision and police opposition. He is ably abetted by his butler, Graham, and his beloved wife, Lady Jane. Finch writes with dry wit: a bobby stands guard with "the blankness of his face hiding either boredom or stupidity, or who knew, great internal self-sustaining brilliance...."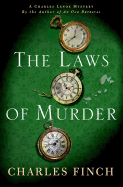 In An Old Betrayal (Minotaur, $17.99), the seventh book, Lenox has become a Member of Parliament, but misses detecting. When his protégé, the formerly disreputable son of a duke, John Dallington, asks for help, Lenox accedes, and finds himself pursuing a murderer. As the story progresses, we learn about class distinctions, like the significance of tea with or without lemon and what it signals about gender; the origins of the words "hogwash" and "soup kitchen"; the workings of Parliament. Finch's novels brim with historical and social information, adding to the richness of his stories.
The third and final prequel, The Last Passenger, will be published February 18, 2020, by Minotaur. But, one hopes, it will not be the last of Charles Lenox. For me, there are six books to go--my summer is looking good. --Marilyn Dahl

In this Issue...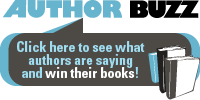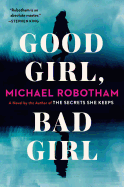 An unlikely pair of broken people come together to solve the murder of a junior champion ice skater in this spellbinding thriller.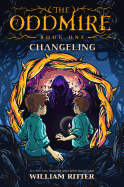 In William Ritter's middle-grade novel, two boys raised as twins embark on an adventure to save magic and discover which of them is a goblin changeling in disguise.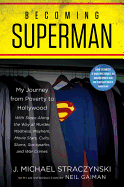 by J. Michael Straczynski
In this inspiring, reflective, shocking memoir, a screenwriter recounts how a love of superheroes led him out of an extremely abusive childhood.
Review by Subjects:
Fiction ⋅ Mystery & Thriller ⋅ Biography & Memoir ⋅ Poetry ⋅ Children's & Young Adult

Upcoming Events
POSTPONED: POETRY BOOK CLUB // Bending the Bow
04/07/2020 - 6:30PM
Due to the Napa County Health order issued on March 17, 2020 regarding protective measures for COVID-19, this event has been POSTPONED. We will update with new event info as soon as it is safe to do so. Each month, Poetry Club meets to discuss one must-read book of poems, whether a timeless classic or an award-winning contemporary. Led by Napa poet Kathleen Patterson, who has been an enthusiastic book club member since its beginning, meetings are open to all levels of poetry...
CANCELLED: EASTER STORYTIME // Dr. Cheryl Palladino + Barbara Toboni
04/11/2020 - 10:30AM
Due to the State of Califorina Shelter-In-Place order regarding protective measures for COVID-19, this event has been cancelled. Join Napa Bookmine on Saturday, April 11th for a special Easter storytime event in the Oxbow Commons with authors Dr. Cheryl Palladino and Barbara Toboni and their books THE SCRAGGLY RABBIT and THE BUNNY POETS. ABOUT THE SCRAGGLY RABBIT We all need help from time to time. The tale of The Scraggly Rabbit captures the hearts of both young...
04/16/2020 - 6:30PM
Due to the State of Califorina Shelter-In-Place order regarding protective measures for COVID-19, this event will now be a DIGITAL bookclub hosted on Zoom. Stay tuned for updates here on how to join! To join the virtual bookclub, download the Zoom app and visit the following link: Join Zoom Meeting: https://zoom.us/j/466616674 Meeting ID: 466 616 674 This meeting is password protected. Please email read@napabookmine.com to RSVP and receive the meeting password. Justyn will be hosting...
04/18/2020 - 10:00AM
Due to the State of Califorina Shelter-In-Place order regarding protective measures for COVID-19, this event has been postponed. We will announce the updated date when it is safe to do so. The Napa Valley Book Festival, in its fourth year, will feature a full day of author readings and conversations, that span multiple genres and include young adult, nonfiction, poetry and fiction. Authors include Alexandria Brown, Yangzse Choo, Iris Jamahl Dunkle, Devi S. Laskar, Sarita Lopez...
Book Candy
Most Read Poem: 'Still I Rise'

Great Reads
Rediscover: Bettyville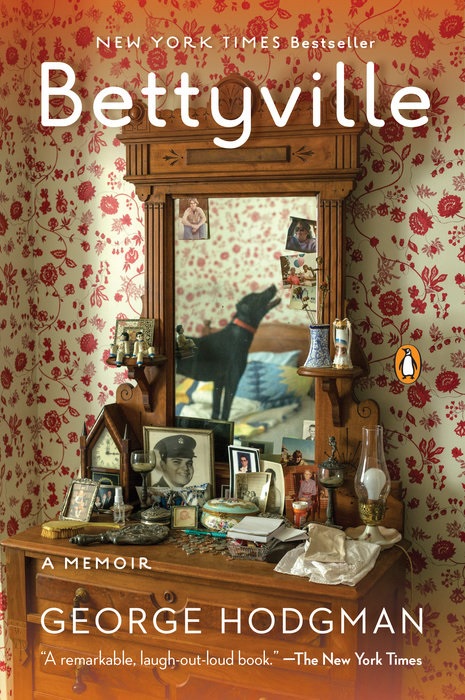 George Hodgman, editor at Simon & Schuster, Houghton Mifflin and Vanity Fair, and author of the bestselling memoir Bettyville, died July 20 at age 60. In recent years, he moved from New York City back to his hometown of Paris, Missouri, to care for his aging mother, Betty. Bettyville (2015) chronicles Hodgman's difficult formative years as a gay child in Missouri, his mother's trouble accepting his sexuality, and the challenges of returning home to assist elderly Betty. Bettyville was a finalist for the National Book Critics Circle's autobiography prize.

On Facebook, Kris Kleindienst, co-owner of Left Bank Books, St. Louis, Mo., shared a tribute to Hodgman. "I met George Hodgman in 2015, shortly before his outstanding memoir, Bettyville, was to be published... The book, like George, is tender, funny with a special flourish towards the absurd, and more than a bit profound without the slightest hint of pretension or self-consciousness. Bettyville, as did George, radiates a great love of family, friends, and neighbors. George is one of the most genuinely kind people I have ever met, even when he has been treated badly. And that was a higher than average experience for a gay man growing up an only child in a tiny rural Missouri town."
Bettyville is available in paperback from Penguin Books ($17, 9780143107880).

The Writer's Life
Reading with... Daphne Kalotay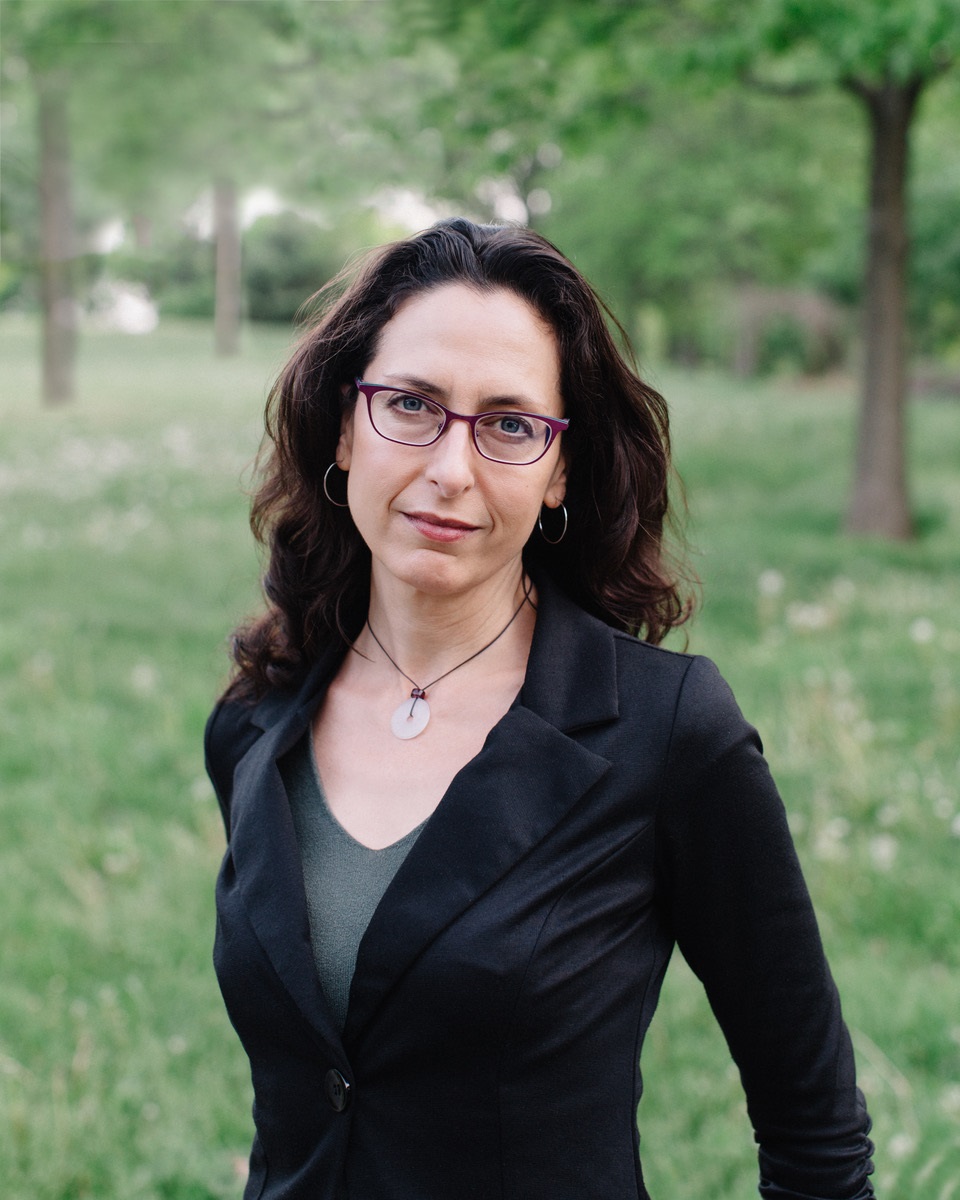 photo: Sasha Pedro
Daphne Kalotay made her publishing debut with the fiction collection Calamity and Other Stories, shortlisted for the Story Prize, and went on to publish the novels Russian Winter and Sight Reading. She has received fellowships from the Christopher Isherwood Foundation, MacDowell and Yaddo. Kalotay teaches at Princeton University and lives in Somerville, Mass. Her novel Blue Hours (Triquarterly) is a mystery linking Manhattan circa 1991 to eastern Afghanistan in 2012, and tells of a life-changing friendship between two memorable heroines.
On your nightstand now:
Rutting Season, a terrific story collection by Mandeliene Smith. I blurbed the book and am rereading it now because the stories are daring in a way that I want to push my own writing to be daring. Smith writes about hard topics like domestic trauma, race relations, suicide and mortality, allowing her storylines into difficult spaces--with beauty and even humor.
Favorite book when you were a child:
Like so many girl writers, Harriet the Spy by Louise Fitzhugh. Harriet's curiosity about the people around her, her intense and complicated friendships, the comedy of her family, the seriousness she applied to her notetaking--and the way the outside world decided there was something wrong with that notetaking--all added up to good preparation for the life of a writer.
Your top five authors:
Toni Morrison for the audacity and inner wisdom of her strong female protagonists; Gina Berriault for her compassion; Elizabeth Hardwick for her unshowy brilliance; Anton Chekhov for making it look simple. Mavis Gallant for her moral engagement with topics that only now, it seems, everyone is finally paying attention to: refugees, xenophobia, the lingering consequences of colonialism. Back in the mid-'90s, I wrote my doctoral dissertation on Gallant's stories about intolerance; she was ahead of her time and, like Berriault and Hardwick, never sufficiently celebrated.
Book you've faked reading:
I don't fake it--I stop reading. Life's too short and there are too many good books to have to pretend to have read any you aren't into.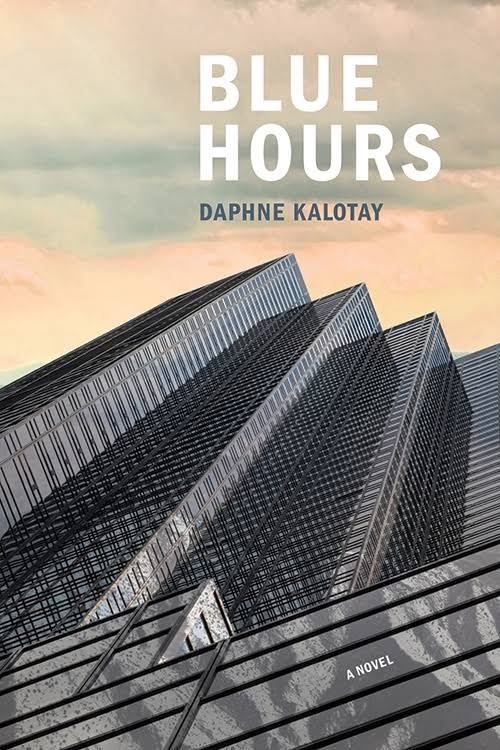 Book you're an evangelist for:
Autumn by Ali Smith, from her seasons quartet. She's written something so beautiful about friendship and the transformative power of art. And in this #metoo moment, a love story between a girl and a man that is not about sex or manipulation is liberating in its own right.
Book you've bought for the cover:
poems the size of photographs by Les Murray. The book itself is small, almost a square, the title printed in lowercase, with a dark brown cover that after a moment you realize is a brown and white photo of two men who look so similar they must be father and son. They are grinning goofily while holding these huge axes, so that you almost don't notice what they're holding. I didn't know anything about the poet, but I remember I opened the book and it was dedicated To the glory of God and I thought, this is a man of conviction, and scanned a poem or two, and next thing I knew I'd bought the book. I've treasured it for years. Each poem fits on a page or two, and of course Les Murray is an amazing poet. He died just this spring.
Book you hid from your parents:
I truly can't think of any.
Book that changed your mind:
Martyr's Day by Michael Kelly, the war correspondent who died in Iraq in 2003. I remember when he died, in the first days of the Iraq war, I was feeling very piqued at all the correspondents so keen on being "embedded" with the troops; to me, their eagerness felt like approval of that war, of which I did not approve. Then, years later, doing research for the early 1990s section of Blue Hours, I read Martyr's Day, Kelly's chronicle of the first Gulf War and the people he met during his year in the Persian Gulf. It is an incredibly humane, clear-sighted book, and through it I was able to truly understand that a journalist's urge to follow a war doesn't necessarily signal tacit approval of that war, and that this man risked--and ultimately gave--his life to find out the truth on the ground.
Favorite line from a book:
"It's a sad day when you find out that it's not accident or time or fortune but just yourself that kept things from you." --Lillian Hellman, Pentimento
Hellman is a great one for insightful quips, and the tone of this one sums up what I love about the autobiographical pieces that make up Pentimento, each one rich with her straightforward wisdom, humor and insight.
Five books you'll never part with:
Austerlitz by W.G. Sebald, for the growing power of that classic Sebald narrative voice, and for the way he tells a story of memory, loss and the Holocaust through a meditation on buildings and architecture.
The Inheritance of Loss by Kiran Desai, for her ability to tell an ultimately tragic story while staying true to the small daily moments of comic absurdity that are inseparable from our humanity.
The Transit of Venus by Shirley Hazzard, for the sweeping beauty of the saga she created and the carefully placed plot twists that leave you spinning in the last pages.
The Known World by Edward P. Jones, for the sheer completeness of the world he has created, telling a complex and painful story from multiple angles in a way that feels utterly real and, to me, unforgettable.
The Door by Magda Szabo, for the way she creates a page-turner out of a woman's relationship with her cleaning lady and her neighbors.
Book you most want to read again for the first time:
Station Eleven by Emily St. John Mandel. I have read it multiple times, captivated by the way she creates suspense around an apocalyptic event while retaining the basic tension of human relationships: love (between siblings, spouses, parents and children), secrets and power struggles. The world she creates is at once strange and familiar, and I remember the feeling of reading those opening pages for the first time, absolutely captivated, not knowing what was going to happen.

Book Reviews
Fiction
Orbit/Redhook, $26, hardcover, 464p., 9780316452717
Harper, $26.99, hardcover, 416p., 9780062883735
Mira, $16.99, paperback, 384p., 9780778369226
St. Martin's Press, $27.99, hardcover, 352p., 9781250202536
Mystery & Thriller

Scribner, $27, hardcover, 368p., 9781982103606
Quirk Books, $14.99, paperback, 288p., 9781683691228
Ballantine Books, $27, hardcover, 368p., 9781984817211
Berkley, $27, hardcover, 656p., 9780451490414
Biography & Memoir

Harper Voyager, $28.99, hardcover, 480p., 9780062857842
Poetry
Tim Duggan Books, $15, paperback, 112p., 9781984825117
Children's & Young Adult

Algonquin, $16.95, hardcover, 272p., ages 8-12, 9781616208394
Knopf, $18.99, hardcover, 416p., ages 12-up, 9780525646990
Bloomsbury, $18.99, hardcover, 224p., ages 12-up, 9781547601318
--- SPECIAL ADVERTORIAL OFFERINGS ---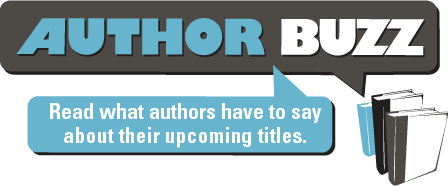 Dear Reader,

Did you know that Napoleon had a Jewish nickname? He earned it during his 1796-1797 campaign through Italy, when he liberated the Jews from their centuries-old incarceration in the ghettos. Based on this little-known slice of Italian Jewish history, BEYOND THE GHETTO GATES tells the story of two women--Jewish Mirelle, torn between love for a dashing French soldier and duty to her faith and family, and Francesca, tied by her Catholic belief to an abusive, murderous husband.

Please write to mcameron19@gmail.com for a chance to win one of five copies.

P.S. Napoleon's Jewish nickname? It plays on his last name: Helek Tov, a Good Part (Bonaparte).

Michelle Cameron
www.michelle-cameron.com




Publisher:
She Writes Press

Pub Date:
April 7, 2020

ISBN:
9781631528507

List Price:
$16.95

Dear Reader,

Ready for a heart-warming tale of three sisters coming of age on a Midwestern farm during the throes of the Great Depression? One that will end on a note of hope?

Opening with young Nellie digging for pirate treasure in the woods, and instead, discovering a dead baby, THREADS: A DEPRESSION ERA TALE promises to captivate your imagination with mystery, romance, and the sheer struggle to survive.

"Fast-paced and incredibly well-written, this is a story that will have you sitting on the edge of your seat and wanting more" (Readers' Favorites)

Email cwhitney@umich.edu with the subject line "Threads Giveaway" to win one of five books being given away.

Charlotte Whitney
www.charlottewhitney.com




Publisher:
Self-Published

Pub Date:
November 19, 2019

ISBN:
9781704019901

List Price:
$15.00